Why Visit Us?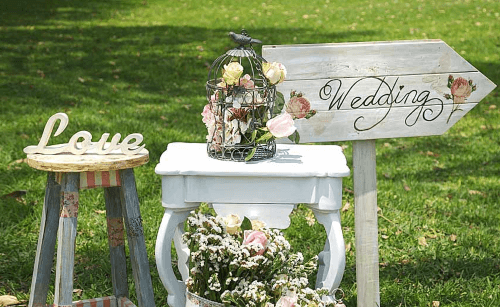 We bring you absolutely everything you need to plan the perfect vintage wedding. From ideas for choosing the perfect venue to beautiful wedding cake concepts, we've dedicated ourselves to hunting down the absolute best options for you toc choose from. 
We have spectacular suggestions for decorating your venue, all of the most stunning bridal dress designs and even the most exciting retro vehicles to add something even more special to your special day. We even have original ideas for vintage themed wedding presents, so you can make the ideal gift list that embraces your own personal sense of style.
Vintage Weddings On The Rise
Weddings have such an important role to play in our lives. They truly are one of the primary rites of passage that many of us go through, and finding ways to reflect the traditions of the past is still important to many of us. Weddings have so many unique elements that we still include from days gone by – how many brides still throw their wedding bouquet? Or wear something old, something new, something borrowed, something blue? Respecting the old ways and bringing back authentic traditions is important to preserve our culture, and what better way to preserve it than through a beautiful vintage wedding?
From couples who simply opt for vintage clothing for their special day to those who go all out with a traditional venue, cake, music and flower arrangements, there are more options than ever before for brides and grooms who are keen to make their nuptials a more old-fashioned affair. Yet despite the increasing popularity of this trend, we've noticed that there is a lack of cohesion in resources. While there are plenty of vintage options out there, from cars and decorations to venues and cakes, it can be very difficult to track them down and to source the original ideas to arrange a coordinated and perfect day. 
That's where we step in to breach the gap. Here at Fur Coat No Knickers, we've dedicated ourselves to bringing together all of the best and most special resources in one convenient location so that couples all across the country who want to reflect old fashioned values, style and beauty in their wedding day can have an easier time making their arrangements. When you're looking for ideas and inspiration, we're here to bring you all the advice and information that you need so you can be confident of having the day that you've always dreamed of. 
Who we are?
We're a trio of sisters, and, as you may have guessed we have a passion for everything vintage. Since we are romantic girls, we would like to share with you that in addition to organizing weddings, we also organize and plan romantic diners for the day dedicated to love. We also recommend these great Valentines day gifts. But let's introduce ourselves:
Amy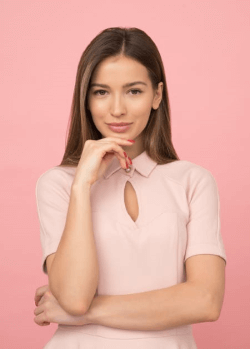 Hi, I'm Amy and I'm the eldest sister. I'm also the brains and inspiration behind this site (but don't tell my sisters I said so!) I was inspired to start up this site when I was planning my own wedding fifteen years ago. I wanted to do something very unusual and recreate my grandparents' wedding in 1943. They had just celebrated their diamond wedding anniversary and I thought it would be a wonderful tribute to their lasting love to make my big day just like theirs. We'd booked the same church and the very same reception venue and I really wanted to take the vintage theming right through the day with a 1940s swing band, traditional war-era foods, a classic wedding cake and homemade decorations. However, I didn't find it as easy as I thought when I came around to the organisation. There were very few resources out there to help me, and I really struggled to find the perfect 1940s wedding dress. Planning any wedding is a challenge, but I felt as though my job was twice as difficult because of the lack of coherence in any of the resources I found. It was this experience that encouraged me to create Fur Coat No Knickers and I've never looked back since. Both my sisters were very keen to come on board – all three of us are fans of everything vintage – and we've made it our mission to help other brides (and grooms) to arrange the wedding that they deserve in the easiest way possible.
Zoe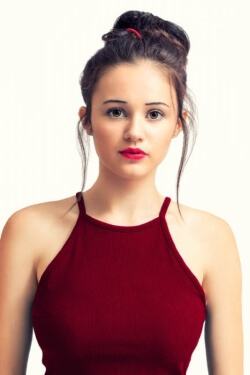 Hi, I'm Zoe and I have a true passion for art and design. I specialize in creating amazing clothing designs that have been worn by people all over the world. But my creativity doesn't stop there. I have also found a love and calling for designing casino websites. I know it may sound like an odd combination, but to me, it's more than just designing websites, it's about creating an experience for people. I have a deep understanding of the design of online casino games, which have allowed me to create websites that are both visually appealing and user-friendly. It's all about making the experience enjoyable for the user while still providing all the necessary information about the casino games and ensuring that everything runs smoothly. I embraced vintage fashion at an early age – I was certainly the only girl at school to wear victory rolls in my hair! I've spent years building up an impressive collection of vintage clothing – everything from the 1920s right up to the 1980s, although my favourite era has to be the 1950s with poodle skirts and petticoats, so glamorous! My fashion sense is pretty eclectic, but you wouldn't usually find me shopping in high street stores – rather my guilty passion is browsing eBay for unique pieces with character and a personality of their own. I'm actually planning my wedding at the moment, and, as you might expect, I'm going with a vintage theme. I've chosen the 1930s as my era of choice, and I'm going for big screen Hollywood glamour from the golden era of the silent movies. I've chosen the perfect gown – a genuine 1930s floor length dress with a lace overlay – and I'm in the middle of arranging my floral displays. I firmly believe there's nothing so beautiful as a vintage wedding, and I want everyone to be able to enjoy the perfect wedding day with the style that best suits their personality.
Lucy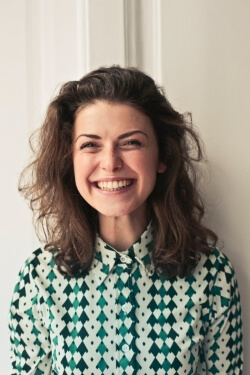 Hi, I'm Lucy! I'm the youngest of the three of us and probably the one with the most eclectic tastes when it comes to fashion. By day, I'm a drama teacher at a local school and by night I do a lot of amateur theatre, so I have plenty of opportunities to dress up and explore my creative side. When I got married three years ago, I chose a 1950s theme with a beautiful calf length dress with underskirts, although in my day-to-day wear I tend to prefer 1920s style off-beat glamour. My particular interest is in vintage flower arrangements and wedding cakes – in my spare time I'm a serious kitchen warrior and I have a passion for baking! My best creation was a stunning four tier creation for my best friend's wedding a year ago. It was decorated with real purple lilies, pearls and ribbons - just stunning. I've also recently started learning how to sew so that I can make my own vintage-style clothing. I've just learned how to make a basic circle skirt (just like this one) and hopefully I'll soon be ready to move on to bigger and more complicated garments. It's my ambition to recreate some of the vintage classics from the era of the Hollywood Silver Screen but I think that might be some way off just yet!